Securing company awards can boost your reputation and put you in the spotlight. Our professional award writers offer many services to help you and your business enjoy the benefits of awards success.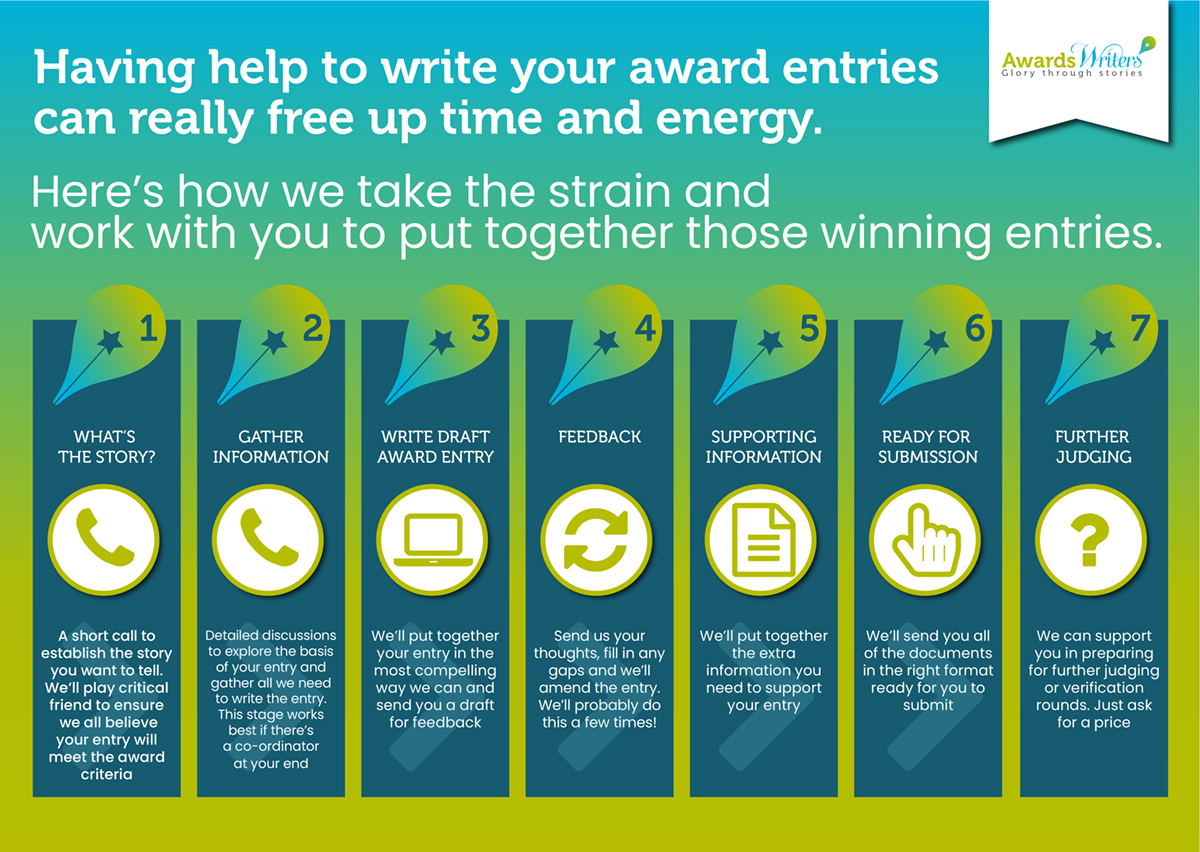 A strategic approach to help your company win the right awards
Winning a professional award, or appearing on a respected shortlist, is a powerful way to enhance your business' reputation, draw positive attention to your company, bring in extra business and boost the morale of your employees.
At Awards Writers, we offer a range of services to help you with professional award entries. Whether you would like our experienced team to advise on an existing award entry, or assist you with winning a specific accolade in the future, we can offer support.
We work with you strategically to make sure that you're aiming for the most appropriate and valuable awards for your company. Our experience allows us to focus on the projects that have the best chance of success, devising metrics and gathering evidence to produce attention-grabbing entries.
Research
We conduct thorough research on the awards that best suit your company
Planning
We produce an 'awards calendar' to ensure you never miss a deadline
Storytelling
We work with your business to find the most compelling story for your entry
Persuasion
We gather evidence to support your submission and highlight your strengths
Writing
We craft professional awards entries from scratch to save internal resources
Objectivity
We offer a critique on existing entries to ensure they are the best they can be
For a no-obligation chat about how we can help you win a coveted company award, call our professional writers and consultants
on 0208 720 7307 now, email us, or use our contact form – we'll be in touch as soon as possible.