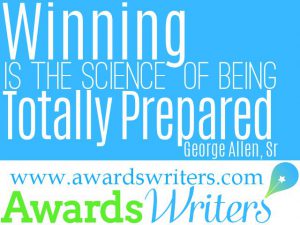 I often joke about there being an award for just about anything. Quite apart from all the awards for being great, there's the awards for the not-so-great. Like the Razzies, celebrating "the worst Hollywood has to offer", and the Literary Review give a prize for the worst sex scene in a book (really, I'm not making this up).
I was amused to hear on the radio this week that there's now an award for England's best tree. Although it sounds a bit wacky at first, it's actually a fairly decent effort by The Woodland Trust to raise awareness of how important trees are. Apparently England's Tree Of The Year is a bit late to the party; there's been an award for Wales for years.
If you're interested, you can vote here from a selection of ten English trees including the yew tree where Magna Carta is thought to have been signed, the apple tree Isaac Newton sat under and an oak tree thought to have hidden Robin Hood.
There are lots of reasons to create a set of awards. We created the Inspired Awards with Yorkshire business support organisation BiY because there were no other regional awards that showcased small and micro businesses.
And the Woodland Trust's motives are to be applauded, as are those of professional bodies and magazines which seek to honour the most outstanding work in their field by way of a set of awards judged independently and with integrity.
There are some awards which appear to be set up only to make money out of the tickets, but as long as you're okay with that there's still lots of advantages to making the shortlist. You'll still be in a room with fellow industry professionals, have been named among the best in your field and have the chance to reward your team with a night out together. (Read more about the advantages of being an awards finalist here)
When considering which awards to enter we always advise looking into who has been shortlisted previously, who the judges are (can you get this information?) and whether there are any qualifying criteria such as being members of a certain organisation. If you've satisfied yourself it will be a level playing field and the process is fair and transparent, then add them to your list.
If you're uncertain about which awards are suitable for your company we offer an awards matching service where we research which ones are suitable and create a bespoke calendar so you can see at a glance which ones open and close each month. Give us a call on 07921 543898 for more information.